Below are the steps for adding your Mobile Business Card to the homepage of your iPhone.
iPhone (using Safari)
1. Open your Mobile Business on your iPhone
To open your Mobile Business Card on your iPhone just type your link into Safari, or if it's easier you can email the link to yourself and then open it in the email on your iPhone.
Hint: If you don't know your Mobile Business Card link, sign into myvizCard.com and click the Share My Online Identity tab. Learn more about Share My Online Identity.
2. Select the Share button in the browser
With your Mobile Business Card on the screen, tap the Share button in Safari.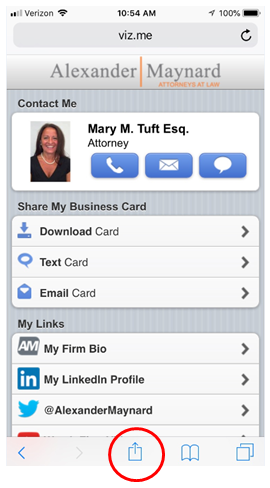 3. Choose Add to Home Screen
Your Mobile Business Card shortcut is named as "My vizCard | Your Name." You can rename this if you want. Click Add when you're done.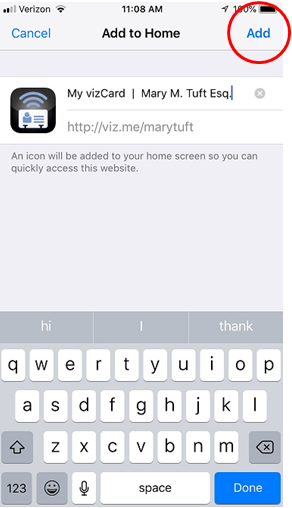 4. Access your Mobile Business Card any time